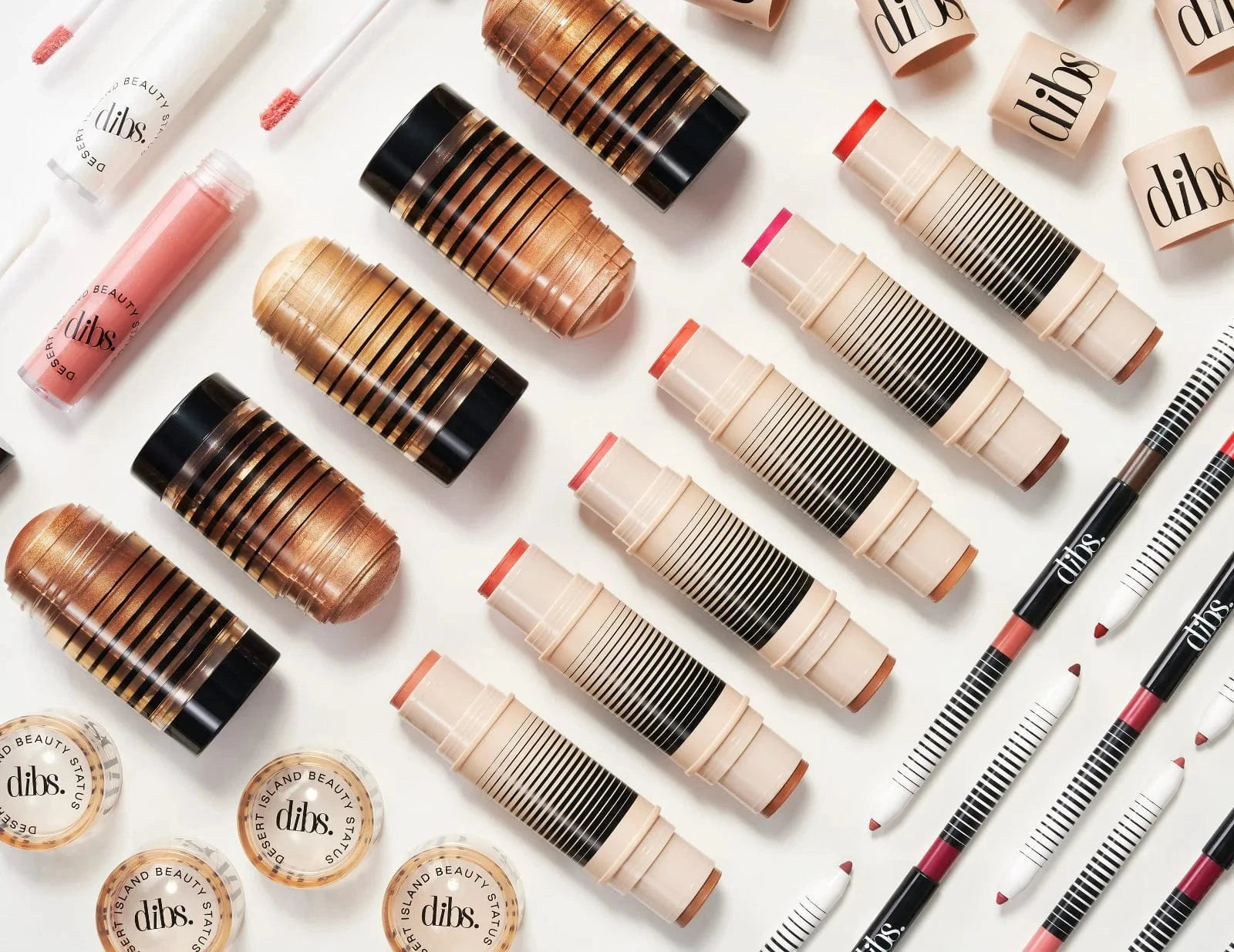 FAQs
ACCOUNT INFORMATION

---

HOW DO I CREATE AN ACCOUNT?

You can create an account by clicking on the account icon or sign in link. You can also create an account at the beginning of the checkout process.

I FORGOT MY ACCOUNT PASSWORD. HOW DO I RESET IT?

Simply click the account icon or sign in link and choose Reset Password. Next, check your inbox for an email to reset it. You'll be back into your account in no time.

HOW CAN I UPDATE MY ACCOUNT INFORMATION?

You can make changes by logging into your account and updating your contact information.

HOW DO I UPDATE MY SHIPPING ADDRESS?

Our system saves all shipping addresses you've used to make a purchase. Click View Address to view, add or change an address each time you check out.

HOW DO I OPT OUT OF RECEIVING EMAILS?

Go to the bottom of the Account Information section and click Unsubscribe. You can also unsubscribe by navigating to the bottom of the latest email you received and clicking Unsubscribe. We're sorry to see you go, but you're welcome back at any time.

HOW DO I VIEW MY DIP CLUB POINT BALANCE AND LOYALTY TIER?

Log into your account to view point balance. From there you can click redeem now for any points available to use on your purchase.

ORDERS

---

HOW DO I ADD A PROMOTIONAL CODE?

You can enter a promo code in the discount code field on the checkout page. Please note, only one promo code is allowed per order, and bundles and sale items are excluded from promotional offers.

HOW LONG WILL MY ORDER TAKE TO PROCESS?

Once your order is placed, you'll receive a confirmation email that includes your order number. Please allow approximately 1-3 business days for fulfillment and an additional delivery 5-7 business days for delivery. We do not offer Saturday delivery. Please note: Expect longer fulfillment times during heavy volume periods such as a product launch or promotional period.

HOW DO I KNOW WHEN MY ORDER HAS SHIPPED?

We'll be in touch as soon as your order ships. The email will contain a tracking link that you can click for detailed shipping information.

HOW DO I VIEW MY ORDER DETAILS?

To view current or past order details, go to My Account. You can view a list of all purchases by order number and click on any order number for detailed information.

CAN I CANCEL MY ORDER?

Due to the processing at our warehouse, we are only able to cancel orders within 30 minutes of placing an order during business hours (M-F 8a-5p EST). Any orders placed outside of this window we will not be able to cancel or change once the order is submitted.

DO YOU CHARGE SALES TAX?

Orders shipping to any state where sales tax is applicable by law will be charged.

PAYMENTS

---

WHAT PAYMENT METHODS DO YOU ACCEPT?

We currently accept Visa, MasterCard, American Express, Discover Card, PayPal, Shop Pay and Afterpay. When your credit card is authorized, funds are put on hold until the transaction is complete. All purchases require bank authorization prior to shipping. Only authorized orders will be processed and shipped. Your billing information must be exactly as it appears on your credit card statement. Be sure to correctly spell city names and avoid using abbreviations, unless that's how it appears on your statement.

WHY WAS MY CREDIT CARD DECLINED?

If a debit card or check card is used to make a purchase at DIBS and the purchase is not accepted for any reason, please be aware that most banks will continue to hold the "authorized" funds (counting against the account balance until the authorization clears) even if the order is not accepted. The most common reason for a failed transaction is that the billing address entered does not match the billing address for the debit/check/credit card being used for payment. DIBS uses an Address Verification System (AVS) that will reject any transaction for a billing address mismatch for security measures. DIBS does not have the capability nor is it obligated to release the bank's temporary hold of authorized funds. Since DIBS does not have the capability to release the bank's temporary hold of funds, DIBS cannot be held responsible for the policies of the customer's banking institution regarding the holding of authorized funds. Please note that authorization fund holds last for varying periods, depending on the issuing credit card company's policy. This period may last as little as three days or as long as several months. If such a situation arises, we suggest that the customer contact the issuing credit card company or bank directly.

HOW DOES AFTERPAY WORK?

In short: Buy now, pay later. With Afterpay, you can pay for your purchase in four equal installments, every two weeks. There are no additional fees when payments are made on time. Approval is instant, so you can check out quickly and easily.

HOW DO I SIGN UP FOR CATCH?

Select Catch at checkout. You'll be redirected to Catch to log in or create an account. 2. To create an account, you'll need to provide your phone number, name and email and link your bank account. Catch uses Plaid and Teller to link your bank in seconds—you've probably done this before if you have Venmo, Robinhood, or have filed your taxes online. 3. If you already have a Catch account, just verify your phone number and pay.

IS CATCH FREE?

Yes! You'll only earn money, never pay money.

HOW DOES THE CATCH SIGN UP BONUS WORK?

If it's your first time using Catch, you'll get an extra $10 in store credit towards your next purchase in addition to what DIBS is offering.

ARE THERE ANY RESTRICTIONS ON MY CATCH CREDITS?

Your DIBS credits can only be redeemed online at DIBS Beauty and must be used before they expire. To redeem, just pay with Catch again next time you're shopping with us. You can't earn or redeem credits on gift card purchases. Other than that, no restrictions!

HOW WILL I REDEEM MY CATCH CREDITS?

Your credits will automatically be applied when you shop with us again and pay with Catch. You can also manage your credits at any time by logging into your Catch account. If you'd like to share the love, simply select "share as gift" in your Catch account to gift your credit to a friend so they can use it towards something special at DIBS.

HOW DOES CATCH MAKE MONEY?

Unlike other payment methods who take a cut of every transaction, Catch charges DIBS only when it drives value to our business. In other words, we pay Catch a small fee if and when you return and redeem your Catch-earned store credit.

SHIPPING

---

WHAT SHIPPING OPTIONS DO YOU OFFER?

We offer free standard shipping on orders $50+ within the contiguous US (before tax and shipping, and after promotional discounts). No promotional code is required for redemption. We do not offer international shipping or shipping to PO/APO boxes at this time.

WHAT IF MY PACKAGE IS MARKED DELIVERED, BUT I DID NOT RECEIVE IT?

If your package is marked delivered and it still has not been received within 5 business days, please reach out to us at hi@dibsbeauty.com and we will discuss next steps from there.

DO YOU SHIP INTERNATIONALLY?

DIBS Beauty only offers shipping to the USA at this time. For any other countries, you can also find us at Revolve (link to www.revolve.com)

RETURNS

---

WHAT IS YOUR RETURN POLICY?

If you don't love a DIBS Beauty product for any reason, please email us at hi@dibsbeauty.com – and we would be happy to help you. We are happy to issue an exchange or refund for products within 30 days of delivery. While we're happy to refund or replace your product, we are unfortunately unable to refund shipping charges.

HOW LONG DOES THE REFUND PROCESS TAKE?

If you choose to receive a refund, please allow 2 weeks to process your return. A credit will appear on your statement within 14 business days, depending on your financial institution.

CAN I RETURN A SET?

Yes, you are welcome to return a set within our 30 day return policy. Please note that you must return all items within the set to receive your refund. We do not allow for partial returns or refunds on any sets.

Products Information

---

IS DIBS Beauty® LEAPING BUNNY CERTIFIED?

Yes, DIBS Beauty® is Leaping Bunny certified, which requires that all parties in the supply chain — including ingredient suppliers — do not test ingredients or products on animals. 

ARE YOUR PRODUCTS DERMATOLOGIST TESTED?

All our products adhere to industry standards for safety testing and each formula batch is tested and passed before we ship the product out. Additionally, our Duos are dermatologist and allergy tested, vegan and cruelty free! We also do a small internal panel for non-comedogenic testing.

ARE YOUR PRODUCTS SAFE FOR PREGNANCY?

All our products adhere to industry standards for safety testing and clean ingredients safe for pregnancy and/or nursing. Each formula batch is tested and passed before we ship the product out. However, we still like to suggest consulting with your doctor prior to use.

WHY DO SHADES ON THE WEBSITE LOOK DIFFERENT IN PERSON?

To provide you with the best customer experience, we go through extensive reviews for accurate color matching. While we do our best to ensure that all shades on our website are shown as accurately as possible to their appearance in-person, some discrepancies from screen viewing are expected. For shade matching assistance, we recommend using our Shade Matching form, or contacting us directly hi@dibsbeauty.com. If you're not completely satisfied with your purchase, you are more than welcome to return it for free within 30 days.

Do your products contain fragrance?

Some of our products contain vanillin, the key compound that gives vanilla its incredible aroma and taste. We do not scent our products with synthetic fragrances or unnecessary oils.

Is your mica ethically sourced?

We preference mica that is synthetic or if natural, sourced from the United States. We are constantly evaluating the sourcing of all our ingredients to ensure they meet our ethical standards, and our manufacturers and suppliers are asked to certify that they ethically source all ingredients.

REFERRAL PROGRAM

---

WHAT IS THE REFERRAL PROGRAM?

The Give 15%, Get 15% referral program is a way for our community to share DIBS Beauty with friends while earning more ways to save. To learn more about the program, please visit the link: https://dibsbeauty.com/pages/loyalty-refer

HOW DO I GET THE DISCOUNT?

Start by creating a personal referral link by visiting the page: https://dibsbeauty.com/pages/loyalty-refer. Add your email and then add your friend's email. You will receive an email from DIBS Beauty with a referral link. You may also share it via email, social media or anywhere you wish you copy and paste your link. For every friend who shops at DIBS Beauty using your link, they'll receive 15% off their first order and you'll receive a code for 15% off for your next one.

HOW DO I APPLY THE DISCOUNT?

Once your friend makes a purchase using your link, we'll email you a promo code for 15% off your next order.
Need additional help? Feel free to contact us here or reach out to: hi@dibsbeauty.com