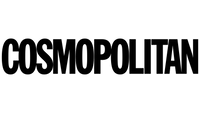 ---
Winner: Holy Grail Awards 2022
Best Lip Liner
If you've been waiting for a sign to jump on the lip liner trend, here it is. One side of the duo lines, while the other defines and adds a pop of color.

---
The Best Blushes of 20
DIBS® stands for desert island beauty status®—and the ultra-blendable blush-bronzer stick (which can be used on the […] lips too) makes good on that promise. For an extra flawless finish, try their new dual-ended brush, which features one dense angled head specifically for blending cream formulas.

---
Winner: Beauty Innovator Awards 2021
"You'll want to swipe this oversized stick of soft, shimmery butter all over everything, from your cheekbones to your collarbones — so why wouldn't you?"

---
Product Review, Status Stick
"The Status Stick is a no-mess, mistake-proof essential for your makeup routine."

---
Here's a bit of nostalgia for you: remember the days when every makeup product came in chubby crayon form? Well, the DIBS® One Liner is definitely giving us those vibes. This long-lasting pencil effortlessly glids onto lids and lips courtesy of vitamin E. Plus, you can twist it up for more precise looks or smudge it out for some smoky sultriness.

---
Summer 2022's Best New Beauty Launches
This palette is the only thing you need to try endless eye makeup looks from a sheer wash of shimmer to soft smoky eyes. Take it everywhere you go.

---
 Product Review, Desert Island Duo
"Offer up vacation vibes to the friend who needs it most with this dual-ended bronzer and blush duo."

---
Best Beauty Launches of November 2022
Eyeliner pencils have come a long way, and Dibs® Beauty One Liner is the perfect example. It's silky, so it doesn't tug, and it can be smudged for a smoky look or layered for a major cat-eye. It won't transfer or smear once it sets, but it's not impossible to remove. Oh, and the best part? You can combine your two favorite colors to create a custom double-ended pencil. I'll take four.

---
Product Review, Desert Island Duo
"This blush-bronzer duo… is everything you'd want in a makeup product: easy to use with great color payoff."

---
A strategic swipe of shimmer can easily, instantly elevate your holiday look.

---
Interview
"They're really versatile and not intimidating at all. You don't have to wear makeup to use these products because it's so easy." -Courtney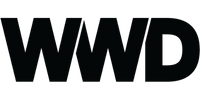 ---
Interview
"We're a brand that was founded in Austin by a woman who lives in Austin. People who live in Texas see her as one of them."

---
Bring in the autumnal shades of fall with these bold and beautiful beauty essentials.

---
Interview
"I want to help people feel beautiful and embrace their features. What makes them them rather than following trends." -Courtney

---
Interview
"…a collection of vegan, easy-to-use makeup products that one would want to bring with them on a deserted island."
---
Interview
"Let's make makeup fun again. It should be a pick-me-up throughout the day. It should be a mood boost." -Jeff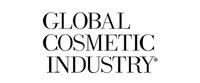 ---
Interview
"We are on a mission to make makeup accessible and no-pressure for people across the United States." -Jeff